Copa ConnectMiles
---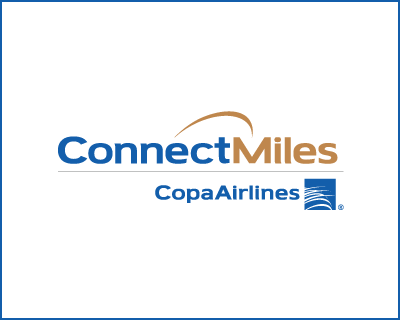 Attenza welcomes all its ConnectMiles members to the new Copa Airlines loyalty program. From now on, you can earn miles with your RESERVATIONS ONLINE in ATTENZA.NET, which will get you closer to the next time to redeem.
Discover the Online Reservation service thought out specially for our travelers, and start earning miles immediately. Join Now!
In order to recover your ConnectMiles data, enter the following link:

https://www.copaair.com/en/web/us/forgot
FAQ
Millage accumulation at www.Attenza.net
1. How does it work?
1. To earn ConnectMiles through www.Attenza.net, register and reserve your Duty Free products.
2. During Check-Out, Enter a valid ConnectMiles Number.
3. On the day of your flight, claim and pay for your products at the indicated stores.
4. Allow up to 21 days for the earned miles to be reflected in your account.
2. What do I need to do for my ConnectMiles purchase to be valid?
Make sure you enter your ConnecMiles Number in the shopping cart and that you can see it in the order confirmation page. 
You will receive Miles only for products that are reserved online. 
Products that you add to your ticket in the Airport store do not receive miles.
3. Can I only accumulate ConnectMiles miles by traveling with Copa Airlines?
To accumulate miles in www.Attenza.net you can accumulate miles by traveling in any airline affiliated to Copa's ConnectMiles Program.
4. Where should I pick up my products?
You can claim your products at Attenza Duty Free stores in the international airports of Panama, Bogota and Quito.
5. How many miles do I accumulate?
Once the purchase is completed, you should receive one mile for each (1) dollar (USD) spent.
6. How long before traveling should you make the reservation?
You can reserve your product for purchase up to 3 hours before the flight's departure
7. Do these miles count for my status?
These miles do not count for your status, nevertheless, they count for the next time you redeem.
8. What should I do if my miles were not correctly credited?
You should send a copy of the purchase receipt and ConnectMiles number to the following email: contactenos@attenza.net
9. When should I see my miles reflected from my purchase?
The miles should reflect in you ConnectMiles account 21 days after making the payment for your purchase.
10. What should I do if I need to return a product?
To return a product, you can go to any of our stores (within a maximum of 30 days after the purchase) with the product and the original purchase receipt for their inspection, done by our supervisors. If you are not traveling during that period of time, please contact the Customer Service Department via "Contact" on the website www.attenza.net, within 5 days of your purchase, and they will coordinate a solution for the situation as soon as possible. You will be able to change your product for any other of the same value, and any adjustment will be made to your ConnectMiles account.
This alliance started on November 1, 2015